So, it made Hipster Run Off. Guess that makes it hip.

Letter to HRO:
I'm not going to lie, I am an avid reader of your blog. you are always one step ahead with yr hipster and/or bangers wearing american apparel and/or just being sexy/rawesome in LA attitude. its very pre-political vice magazine. sex, drugs and supr qute girls eating vegi-sandwiches and drinking sparx. When I read your blog it almost makes me want to start blogging in BIG TEXT in some faggetronic color like NEON YELLOW or PURPLE and start misspelling every third word in giant run-on sentences... almost... but i'm just not hip enough :p in any case, carles, -golfclap..

So. In the HRO fash-on : comment posted aloud in

Anonymous has left a new comment on your post "What Music Will Sound Like After the Electro-Reces...":
Everyone knows the UK is the window to the future. Everyone is listening to dubstep and minimal now, duh. Or pretending to like Bmore.


Well. I'm glad someone knew. If you went to
Sub.mission w/
BABYLON SYSTEM
@ Vinyl on Friday you would know that white ppl gettin
KRUNKY
like blck pppl at DUBSTEP RAVEZ is the future.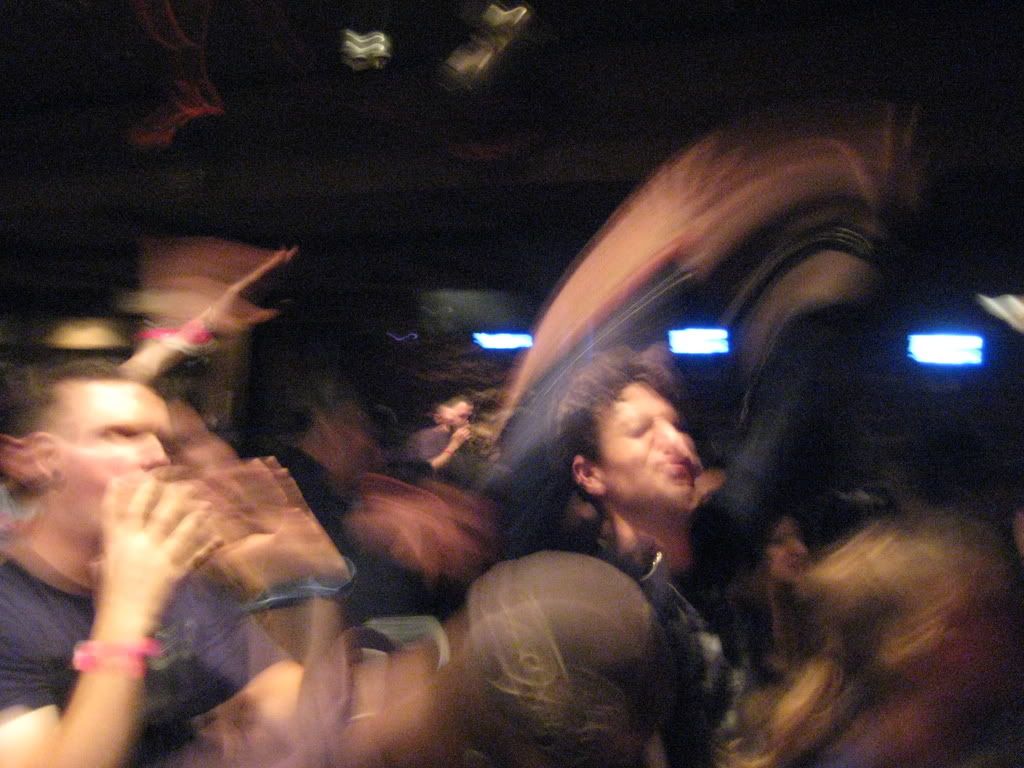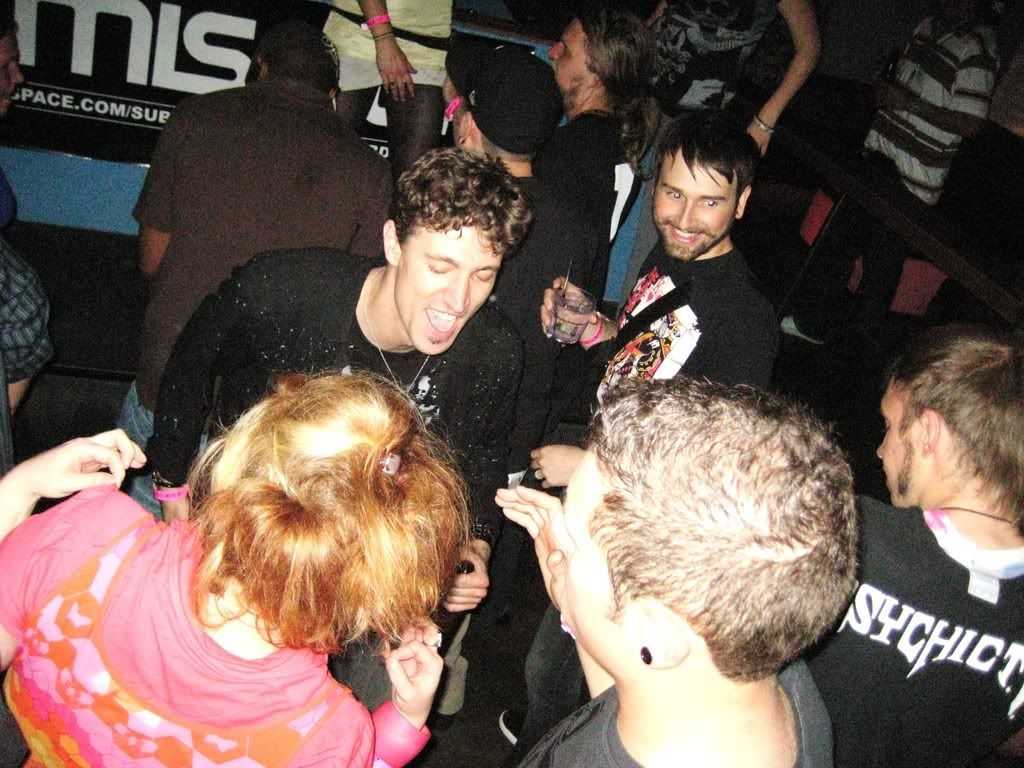 In other news. I recently got back in touch with my cousin Eliot, in the
RainbowDestroyr
online art/music collective, who now goes by the moniker
Relitron
(I think its
FITNESS
now actually...). He makes qute 8-bit. Not chip tuning but makin noise none-the-less. From his first album Falling Forward peep Press-ON -inspired by SPACE and WHIMSY. Keep your ear to the ground for the New album Battleship Tristesse to be released soon. The entire Falling Forward Album is
available here
.
RELITRON - PRESS ON
rawesome.
Speaking of producing, I just made my first track in Ableton Live (the new
not
ableton live) and I'm willing to put it up becasue I dont think a ton of people will storm it. I want a new fusion sound like nu-
mnml
-
electro
-futurepop. I made the track mostly out of vocal samples I recorded of myself and a synthesizer.
ugh, WHAT IS MNML ? mnml=MINIMAL like
MINIMAL TECHNO
wiki it
HERE
+
HERE
so.
JohnElectric - GONE
(soon to be remixed) --also soon to come up w/ a better pen name.
The sound I really want has been capitulated by the band/collective
GUDRUN GUT
they have transcended genre through the 1980s in a genre aptly named "ingenious dilettantes" into a futurepop dimension. They hold a
Portishead
esque quality. They have taken my little group of friends by storm.
Give them a check out
. YOU CAN GET THE "PUT ON A RECORD" ALBUM
HERE!!!
I'm going to highly suggest it!
Gudrun Gut - Rock Bottom Riser
Ok tired of cosmic disco?
Don't you worry, this post will include some REMIXES of INDIE SONGS for your HUNGRY EARS.
I'm not going to lie. I've had this picture on my desktop all week. I have somewhat of a bl0ggerCRUSH on this fellow
PFUNKT
. His music is bangin too! I found him while I was peeping the
MOCHIPET RemixContest Blog
. I mean watch this video and tell me it doesn't make your man/woman parts say hello.
HERES his MYSPACE
heres' some of his sexy rmxs.
Mochipet - Vnecks (Pfunkt's Flying Vnecks Remix)
goin out to you phat buffalo exchange chicks
Thieves Like Us - Drugs In My Body (Pfunkt's Weekend Bender Remix)
go down town with the drugs in my body
alright... anything else?
more art by RELITRON? click to make not crapp
y


flickr here
also : TONIGNT TONIGHT TONIGHT TONIGHT!!!! @ 1130et
THE 3rd SEASON PREMIER OF VENTURE BROTHERS ON
ADULT SWIM
!!!
you can watch it online at adultswim.com
the erection continues!!